Recently, I had a conversation with the St. John's Choral Scholars.  The premise was simple.  Tell us about yourself, how you influence St. John's and how the people of St. John's influence you.   From breaking dishes to baptisms I think you'll be surprised at the range of the impact.  And how the choral scholar ministry supports everyone who worships here, not just the choir.  The interview is long but stick with it!  There were five of us talking after all!
Amy: What's your day job?
Emerald: If being a full-time student counts as my day job, then I am employed at Saginaw Valley State University. I am studying music education. My primary instrument of study is piano and my secondary instrument is voice. I am also on the Women's Track and Field team where I specialize in the throwing events (shot put, discus, hammer, weight). These could probably also qualify as my other day job.  Keven: I am a professional chicken broker (or what some would call a "waiter") at the Bavarian Inn. Additionally, I am a full time student at SVSU. I am studying music with my primary instrument being voice.  Amanda: As a recent grad from SVSU in Music Education, I now teach private voice and piano lessons to about 14 students at St. John's Lutheran School in Bay City. When I am not teaching privately, I sub every chance I get and I currently work for Paul's Produce at the Midland and Saginaw Farmer's Markets.  Jeremiah: I am a musician who teaches. I've never been fond of being called a teacher since my music was the primary focus of my degree and the driving force behind what I want to share with others during my lifetime. I teach the Voice/Keyboard concentration at Saginaw Arts and Sciences Academy during the day. I also hold a private voice studio and teach music to the youth here at St. John's.
Amy: How was it that you guys came to be Choral Scholars at St. John's?
Emerald: Well, I had been singing for Kevin in SVSU's choirs for about a year and a half when I received a text from Jeremiah that read, "Just so you know, Kevin is going to ask you to sing with us at church. Consider this your heads up." Sure enough, that next Sunday I was singing alto at St. John's for the first time. Long story short, I find myself as a Choral Scholar at St. John's because Kevin Simons believed that I would succeed as one. I have grown musically and spiritually because of it.  Keven: Last year, I changed my major to music. I had auditioned for the SVSU group, Cardinal Singers, to which I was not accepted; however, Kevin asked me to sing in the other group on campus. This was the first time I had met Kevin. Similarly, after talking to him later and his learning that I wanted to pursue singing as a career, he asked me to sing at St.John's. Since then I have been singing at St.John's for roughly a year and just recently a spot became available and Kevin asked me to fill it. Amanda: I have been taking voice lessons and have been singing in Kevin Simons' choirs on the SVSU campus for the past 7 years.  During that time he had asked me to sing, just for the experience, in his church choir and had brought up possibly being a choral scholar if the opportunity arose.  I was a little hesitant at first, just because I was attending another church at the time.  But, in my final semesters at SVSU, I felt it was time to get more education in church music, as that is one of my passions, and joined the choir as a scholar. Jeremiah: My experience was slightly different. At the time Kevin asked me, I had just finished my college coursework. Although I wasn't a student at the time, he approached me after having observed me student teaching under Mike Brush. Kevin called me into his office at SVSU and said "You should come sing in my choir. We'd pay you." And from there, I became a choral assistant. It's my first church job and probably, of all the things I do, the job I enjoy most.
It's my first church job and probably, of all the things I do, the job I enjoy most. – Jeremiah Kraniak, Choral Assistant
Amy: What skills or perspectives have you gained from your Choral Scholar experience?

Emerald: The great thing about music is that you don't need a music degree to make it. That's the beautiful thing about our choir at St. John's. Anyone and everyone is welcome to join, because at the end of the day (well 11:40ish) it comes down to the fact that we are worshiping together. We just happen to be worshiping together through music and no one should be excluded from that privilege. And before my time at St. John's I never thought of musical worship in that way. Keven: I just became a choral scholar, but I've sung with the choir for over a year and it has been a joy to see how even untrained singers can come together and still make beautiful music before the Lord. It is refreshing to see a group so accepting of one another. No one is pretentious or arrogant (about having formal training; we are certainly pretentious about singing). Everyone is there to help each other and to sing.  Amanda: Sight reading on the fly! We do a lot of that in school, but in school you are surrounded by other singers that can sight read just as well, if not better than you.  I must say though that those in choir at St. John's are far better at sight reading than any other church choir I have been in.  That is what makes the choir here so great.  But, the members really do look to the scholars for reassurance that what they are doing is correct.  I have also learned that how you communicate with choir members is very important.  Most of the choir members know so much more than I do of what is going on every Sunday and they are so willing to help.  It is truly refreshing to feel so welcome, because of that.   Jeremiah: I have to agree with Amanda's first statement. Sight singing had always been a unique challenge for me, since I tend to approach singing in a fairly technical way. When I started at St. John's, I realized there wasn't much time to "think" about singing, you just have to do it! And that is part of the beauty of it. It really is an opportunity to sing. My sight singing skills have improved exponentially during my time here. The other important aspect of what we do at St. John's is inherent in the Choral Scholar program itself. We really do our best to support all singers, whether in the choir or singing from pews within the congregation. And, I take pride in knowing that I am helping somebody else feel comfortable enough to share in making music together. In the past, when I've had my students sing with the St. John's choir, they are often amazed with the fact that the congregation actually sings! For me, that is affirmation that I am doing my job well and that I am an asset to the community of this church. Amy: I think this is a really important point to highlight. The choral scholar program functions as a support to all who worship at St. John's and not just those who sing in the choir.  Especially since there's been a new musical presence at the 8:00 service, the program spans and supports regular worship, special holiday services and youth formation!  That's quite a ministry.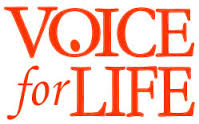 Amy: In addition to singing with  the choir on Sundays and holidays, are you active in any other way around St. John's? 
Emerald: Last year we started a children's choir. It is supervised by Kevin, directed by Jeremiah, which makes me the assistant-assistant children's choir director. It was an all around awesome experience to work with the kids and I can't wait to start this year's season with them. This year the program is called Voice for Life and will be held on Sunday's after the 10:30 service! Keven: I do service readings was also a thurifer for this last Easter vigil. Amy: Keven, I think you are officially known as " the man with the booming voice."  You should consider adding this to your online profiles. Keven: I actually had someone describe me as "that really loud guy with the beard." one time. I almost got offended, but then I realized that nothing they said was untrue. It's great when you want to read in church, terrible when you want to eat out at a restaurant without being stared at. Amanda: Because I am a member of another church, I actually am not active any other way. Although, I am not opposed to the idea. I believe it was Christmas Eve that Keven and I were able to light the candles all the way down the isle and at the front of church.  Is there a name for those who do that? Amy: It's usually the job of the acolyte. See, you're gaining new skills all the time!  Jeremiah: As Emerald said, we have started a youth music program for the church. This year, we are utilizing the Royal School of Church Music model and focusing on the Voice for Life program. I'm very excited about this. In addition to singing on Sunday, I also read lessons. It is no secret my favorite lessons to read happen to be the Old Testament, "fire and brimstone" readings. I've got the voice of a singer, big and full of condemnation. I think it fits those readings fairly well! Amanda: I would actually love to do readings.  We do not get that opportunity in our church.  The pastor does everything.
Amy: What about the craziest/funniest thing to happen "on the clock" as a choral scholar?
Emerald: I was baptized last Easter. I grew up Baptist so Fr. Daniel wanted to make the experience feel as close to home as it could be without renting out a bathtub. So, before I approached the baptismal font, I was warned that I may have a little more water prepared for me than the young children being baptized with me that day. I leaned over the font and down poured the water, not sprinkled, but a downpour of water, three times. I definitely felt at home. Amy: I remember that!  Jeremiah, Kevin, and I were your sponsors and Fr. Daniel went hunting for a special silver water pitcher so things would be both dignified and wet. The coolest part of any baptism, I think, is when the congregation is asked if we will support the candidate and we all respond "We will!" True then, and true today.
I was baptized last Easter. I grew up Baptist so Fr. Daniel wanted to make the experience feel as close to home as it could without renting out a bathtub… – Emerald Joiner, choral scholar
Keven: I think my most memorable St. John's moment was at the Easter vigil this last year. Jeremiah and I were thurifers for the service. The service started very smoothly, but when half-time rolled around we needed to add more incense and refresh the coal in the thurible. We decided to light another coal and, finding that we had nothing to put it in found a small glass ashtray for the coal. As we walked up to the front to do the next part of the service, I lifted the chain to dispense more incense but, the top wouldn't open! So for the next minute and a half Jeremiah and I are trying to open the the chain and it breaks!  This would seem like a bad situation by itself but, it gets better. With a huge bang, the "ashtray" shatters from the heat and goes everywhere. I served the second half with a broken thurible, dead coals and no incense. That is the story of my first time as a thurifer. Amy: I remember the noise of the breaking ash tray, but mostly, I remember how in lock-step you and Jeremiah were!  You guys were like altar party soldiers!  It's comforting to see a firm hand at the helm even if it was, at that point, mostly smoke and mirrors.  Way to pull it off! Jeremiah: Hands down, my favorite moment is when I exploded a glass dish at the altar for the Easter Vigil service. All I was thinking was "I hope nobody died. But, what a convenient place to go!" I'm fairly certain it was a candy dish that was disguising itself as an ashtray. Other moments happen on the clock but before hours. Choir rehearsals are ALWAYS interesting and you never know what is going to happen from one Sunday to the next. Although, to get those stories you will have to join the choir!
Bonus Content!
Not included in the printed interview!
Amy: Are you planning on making church music part of your long term career goals or just know that it's going to be an ongoing part of your personal community?  I promise, this is not intended to be a leading question. Just a follow up to some previous responses.
Jeremiah: Yes! I love church music, but making music at St. Johns has provided me with a very different outlook of what it means to sing in a choir. And, more than that, the endless possibilities of working with a variety of singers and levels of experience. There is something to be said about the spiritual experience of "singing for Jesus" with people of such different levels of vocal ability, but who believe and sing for the same reasons. Church music is a very different type of music than I do for my day job, but it may be the most important in my life.  Emerald: Before St. John's, I thought about my future as a musician and didn't think of church music as being a part of it. I hadn't been exposed to church music in a number of years and sadly it fell off my radar. However, today I can say that "yes," one day I can see church music being a bigger part of my professional career than I originally had planned.  Keven: Probably, My main goal is to be a professional, classical singer, seeing how often that is intertwined with the church it would appear rather unavoidable (not that I am trying to get away from church music).  Amanda:  Church music will always be one of my passions and be a part of my life, whether I am in the choir or directing it.  I want to have an influence in the church, and keep musical worship a key part of all worship that I am associated with.

Amy:  Did you guys know each other before now?
Emerald: Before becoming a choral scholar, I knew Jeremiah. Jeremiah is my former teacher from high school. I was senior in Saginaw Arts and Sciences Academy's Voice/Keyboard program when he took the job as the director. Jeremiah quickly saw that music was going to play a significant role in my life and helped to prepare me for auditions at SVSU (Which I will forever be grateful for). Since graduating high school, we have become good friends and he continues to foster my musical skills. I knew of Keven because we went to the same high school for a year. However, did not know Keven or Amanda personally prior to SVSU.  Keven: I knew Emerald because we both went to Valley Lutheran High School (her only for a year) and played together in the saxaphone section. Besides that I had never met Amanda nor Jeremiah before coming to St. John's.  Amanda: I believe Jeremiah was in his final year at SVSU when I joined the music program.  We were in a NATS (National Association of Teachers of Singing) Competition, and choir for a few semesters, but did not really get a chance to get to know each other until my time at St. John's.  Fun Fact:  I had the opportunity to student teach with Jeremiah as my host teacher at SASA (Saginaw Arts and Sciences Academy).  Pretty ironic since Emerald had him as a student teacher.  I did not meet Emerald and Keven until my last few semesters at SVSU.  Amy: The student teaching chain is evidence of what a small world we live in, yes?  It's diverse, but small.  Jeremiah: As Emerald said, she was a former student of mine, and a HUGE advocate for me while applying for the position I have at SASA. Amanda and I met while in college, and we hung out in very similar circles (as often happens in university music departments). Keven, however, was a pleasant addition to the St. Johns choir, and a singer I hadn't officially met until he started singing with us. Although, since he started we've had some fun times together. Most notably almost burning down the church at the Easter Vigil service and traveling to Cincinnati for the American Choral Director Association conference this past February.