Youth Education
God our Father, you see your children growing up in an unsteady and confusing world: Show them that your ways give more life than the ways of the world, and that following you is better than chasing after selfish goals. Help them to take failure, not as a measure of their worth, but as a chance for a new start. Give them strength to hold their faith in you, and to keep alive their joy in your creation; through Jesus Christ our Lord. Amen.
Youth Groups (Middle & High School)
Re:Form
We have funny quips and solid theology to truly get your tweens and teens thinking. We'll dig deeper into scripture, tradition, and reason to explores questions like:
What is the Bible, really?
What do we say we believe?
Who was Jesus?
What does this mean to me?
What about the rest of the world?
We'll move through topics in short units (usually 5 or 6 weeks at a time) using our "Anti-Workbooks" while videos, activities, games, social time, and pizza carry us through!
When?
Weekly on Sunday!
5:30 – Middle School (Grades 6-8)
6:30 – Dinner (Middle & High School)
7:00 – High School (Grades 9-12)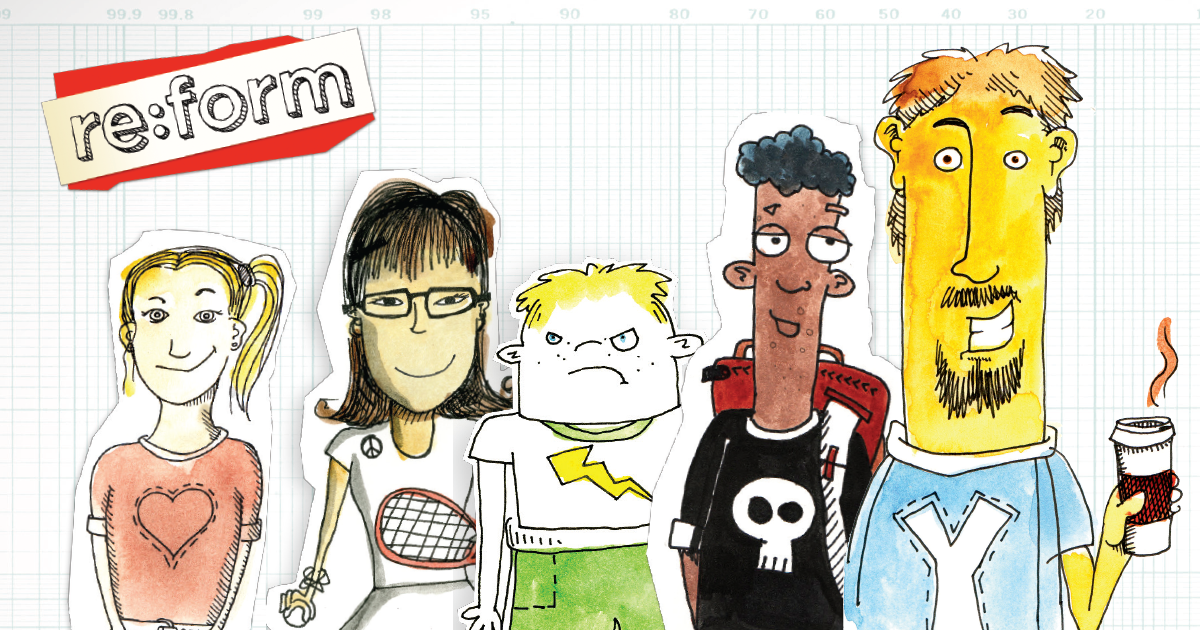 Up Next: The Bible
Oct. 2 – Who wrote the Bible? God or humans?
Nov. 6 – Is the Bible true?
Nov. 13 – Why dose the Bible contradict itself sometimes?
Nov. 20 – Is the New Testament more important than the Old Testament?
Nov. 27 – Why are there so many versions of the Bible?
Let Us Know You're Coming!
All are welcome – any time! 
But if you're putting us on your calendar, please let us put you on ours! Knowing who's interested helps us plan appropriately for food and lesson materials. Click below to RSVP(ish).
 Worship Servers
Why youth group and no "Sunday School" option for our middle and high schoolers? Because faith, formation, and action all go hand-in-hand. We encouraged students grades 6-12 to participate along with our adults in worship and as servers in the liturgy to grow in an understanding of how our worship is organized, establish relationships with mentors, and mature as a member of their faith community.  Youth interested in serving could consider serving as:
Acolytes
Altar Guild
Choir
Lectors (readers)
Ushers/Greeters
Get Involved
Interested in getting involved in a ministry? Let us know what you're thinking and we'll help connect the dots!