"Now you are the body of Christ and individually members of it." – 1 Corinthians 12:27
There are a lot of places we can be as Christians. Some of us are explores. We are taking our first steps in an intentional spiritual journey and are wondering what the day-to-day life of a Christian could be. Some of us are growers who feel we have a strong commitment to Christ but still have a lot of questions about how Jesus can use us in the world. Others of us may already feel a deep and centered peace in our faith. But, what we all have in common is that no matter where we are… we are not there alone. Together, we are the living church. Together, we lift each other up by example and prayer. Together, with grace and faithfulness, our relationships bear fruit and we can be the Good News of Christ in our communities.
This weekend, the staff and clergy of St. John's saw many, but surely not all, examples of members pastoring their communities and investing in relationships. These are a few moments among many so if you like, share your photos and stories in the comments below.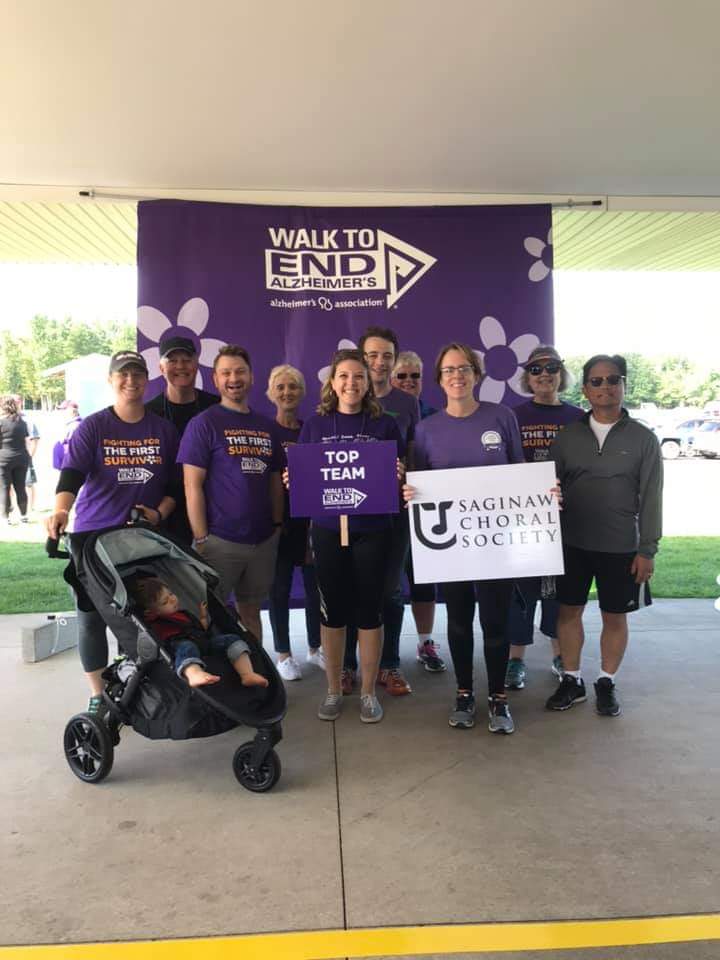 Several St. John's members (in this case also Saginaw Choral Society members) joined the Walk to End Alzheimers.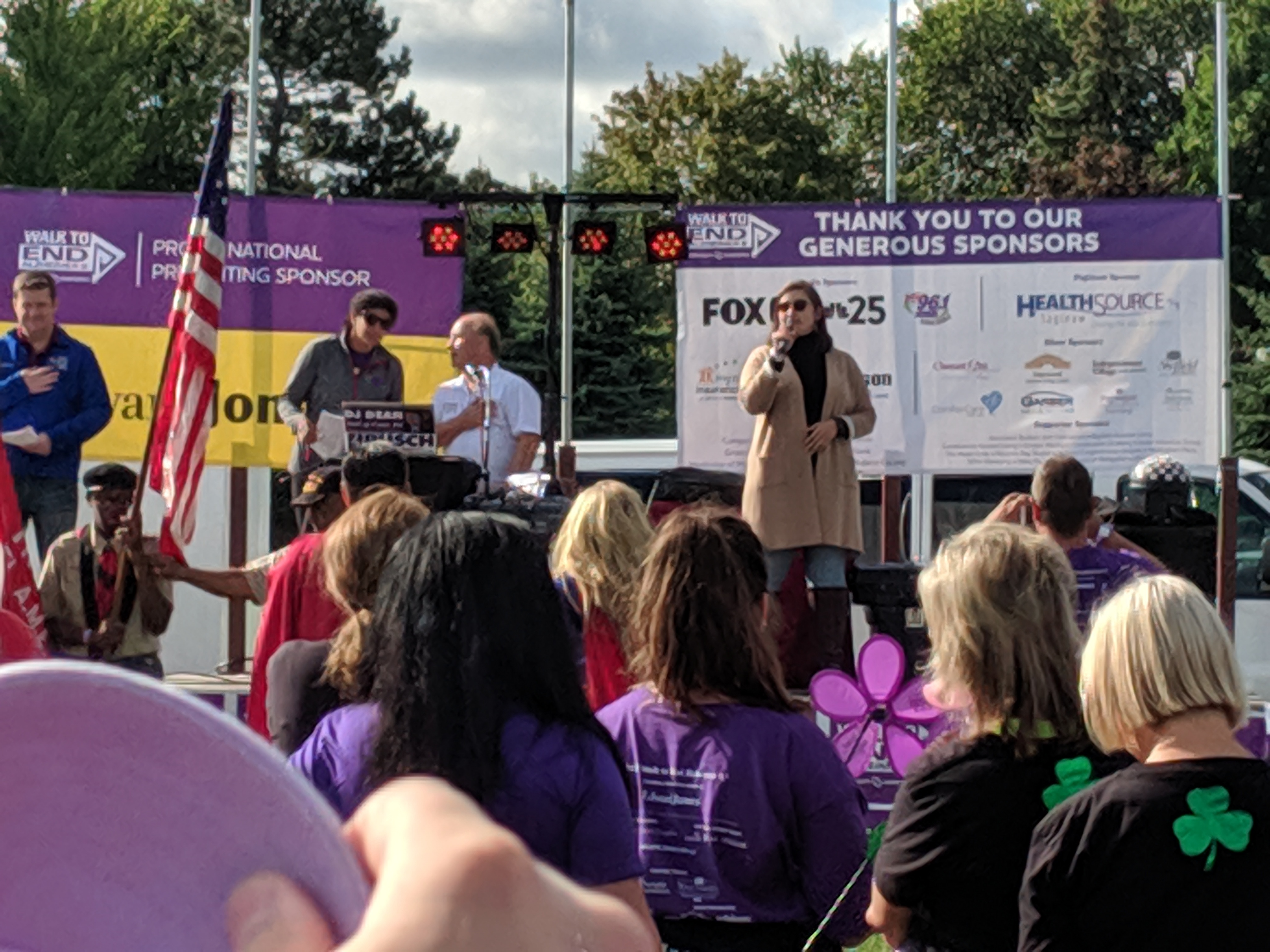 Audrey Johnson, St. John's Choral Scholar, sings the national anthem.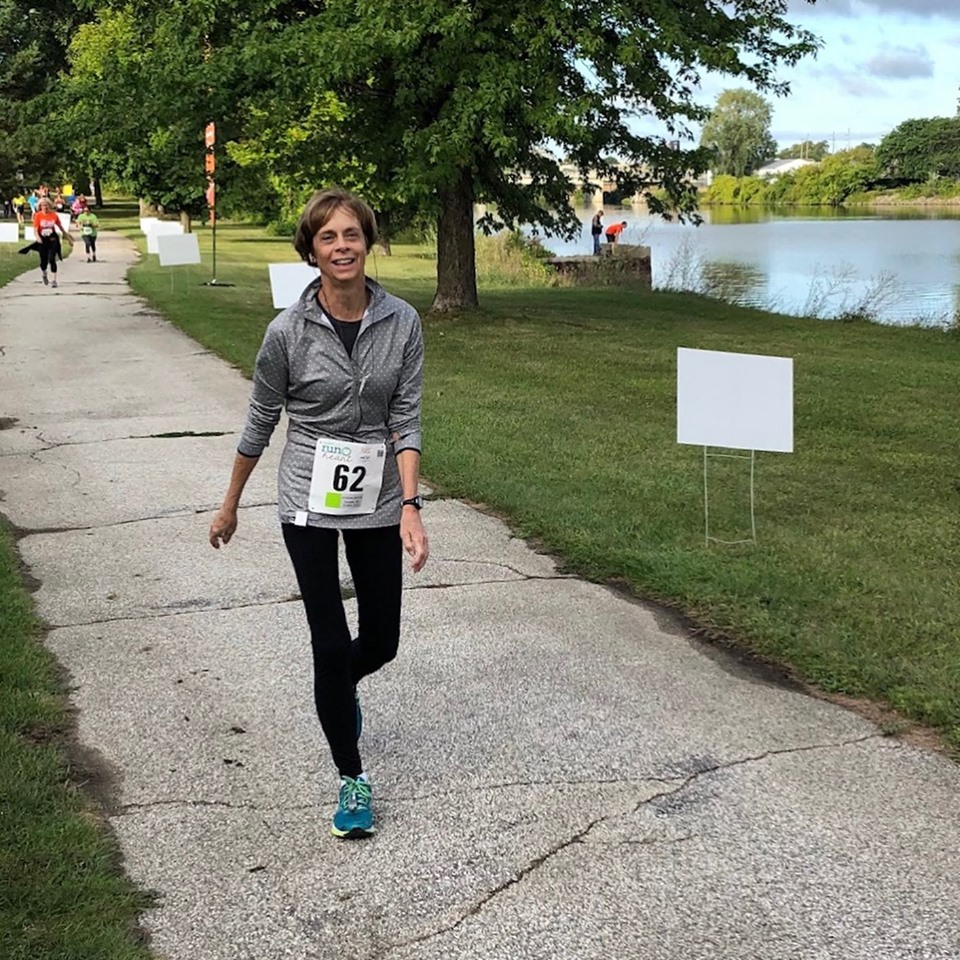 Other members support heart health by participating in Run for Your Heart.
Fr. Curt blesses bikers as they head out for a benefit ride.