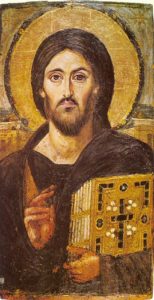 In a previous blog post, I mentioned that the clergy of St. John's will be available during Lent (as we are at other times of the year) for the Sacramental Rite of Reconciliation of a Penitent, also known as Confession. An explanation of the rite can be found on page 446 of The Book of Common Prayer. Two forms of the service follow.
The Society of Saint John the Evangelist, an Episcopal monastic order, has published a free booklet called Reconciliation: Preparing for the Sacrament. It can be viewed and/or downloaded when you click here.
If you are considering taking part in Reconciliation this Lent (keeping in mind the Episcopal ethos: all can, some should, none must), I highly recommend reading this booklet before meeting with clergy.